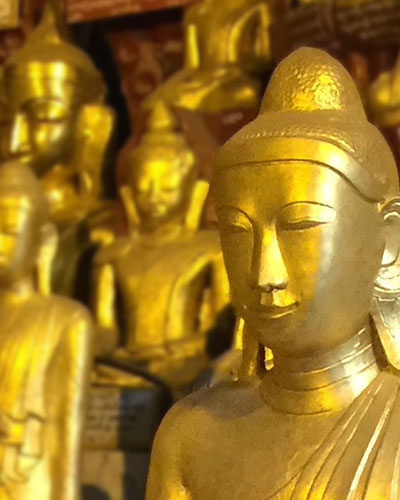 The Bozeman Insight Community
was founded in 1996 to offer resources and support for people seeking to enhance their Insight/Mindfulness (Vipassana) Meditation practice. Vipassana is insight into mind and matter from a perspective beyond conventions; insight into the impermanent nature of our experiences; and insight into the nature of our experience as arising from causes and conditions. Vipassana is insight into the truth that no actions or set of conditions will give rise to permanent happiness — thus striving for this leads only to suffering.
Mission Statement
Bozeman Insight Community is a welcoming community that offers the Buddha's priceless teachings on wisdom and compassion to all those who seek them. Centered on a commitment to personal practice  we support the development and expression of our inherent wisdom  and compassion for the benefit of all beings.
Weekly Meetings
Bozeman Insight Community meets weekly on Thursday evenings at the Bozeman Dharma Center, located at 1019 East Main St. Suite #202. The building is set back from Main Street with a large parking area in front. Enter the two story red brick building from the front doors and take the inside stairs or elevator to second floor. (Best not to use the outside stairs, even though they are under the Dharma Center sign, it leads to our back door.)
Doors open at 6:40 p.m., Meditation begins at 7:00 pm.  A forty-minute silent meditation is followed by a dharma talk with tea and discussion, ending at 8:30 pm.